IT'S TIME TO GET BACK TO BASICS.
---
It's time to stop the nonsense, and stop the diets, detoxes and cleanses. If you truly want to improve your health and your diet, and do it for the long-term, you need to get back to basics.
Red's Reset is designed to help you create a new a foundational way of eating that focuses on real food in a way that works for real life. This program teaches you the power of real food, and gives you the information you need to make informed decisions for your health that you can feel good about. Whether your goal is to increase your energy, lose weight, learn to feed your family, or simply learn to eat a little healthier, this program will help you create sustainable diet and lifestyle changes that you can maintain for the long-term.
NEXT PROGRAM STARTS
Monday, January 6, 2020
00:00:00
WHAT'S INCLUDED?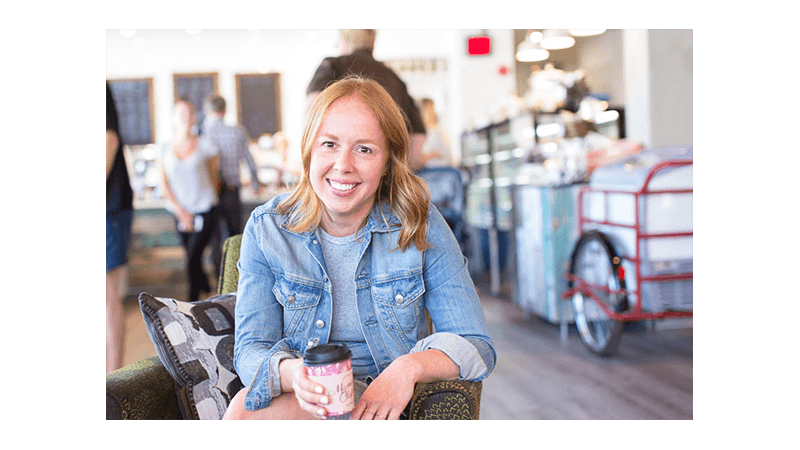 1-on-1 Support
This may be an online program, but you are not in it alone! Steph is there to be your coach, mentor and guide, provide a personal approach, and answer all of your questions to help you reach your goals.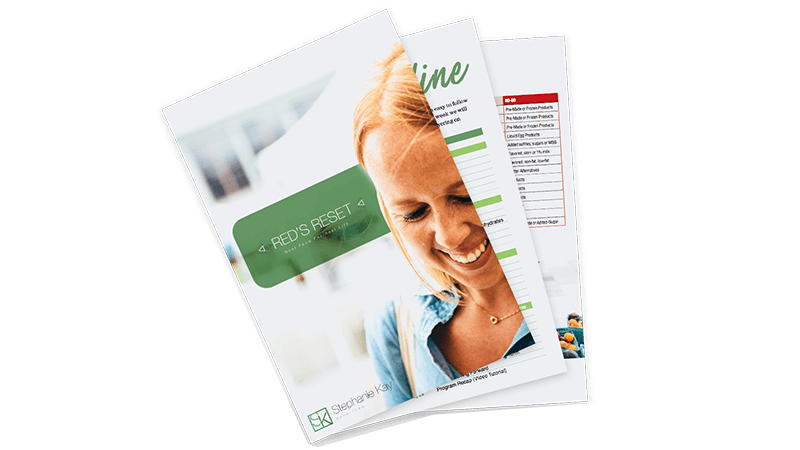 Program Guidelines
You will receive comprehensive program guidelines which explain what to focus on, what to avoid, and why, as well as detailed charts, handouts and tools to help keep things simple, informative and fun.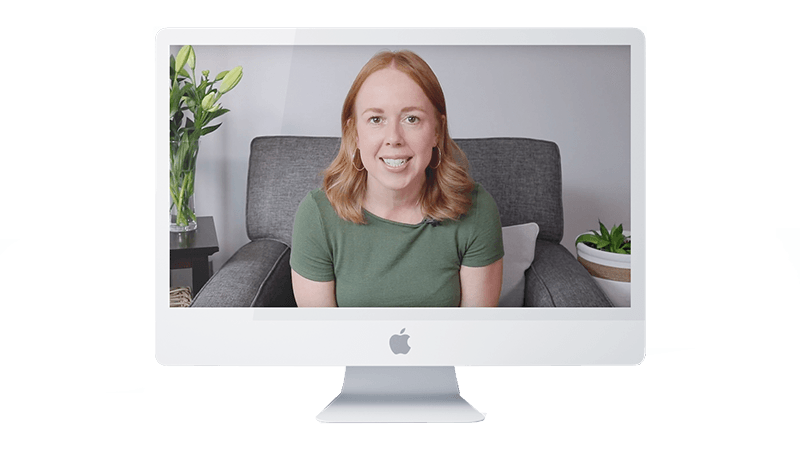 Webinar & Tutorials
The program kicks off with a live webinar, led by Steph, and includes video tutorials to help guide you through the the program, provide in-depth explanations, answer questions, and keep you on track!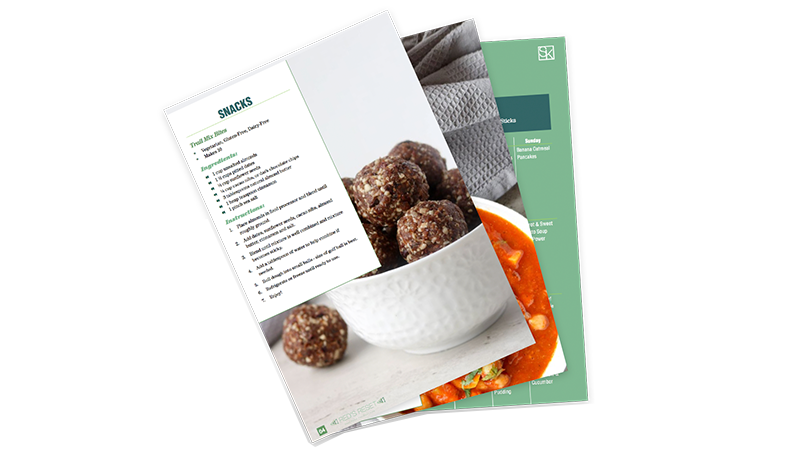 Recipes & Meal Plans
With over 80 breakfast, lunch, dinner and snack recipes you are sure to be inspired in the kitchen! The sample meal plans and recipes are quick and easy to prepare while still being delicious and satisfying!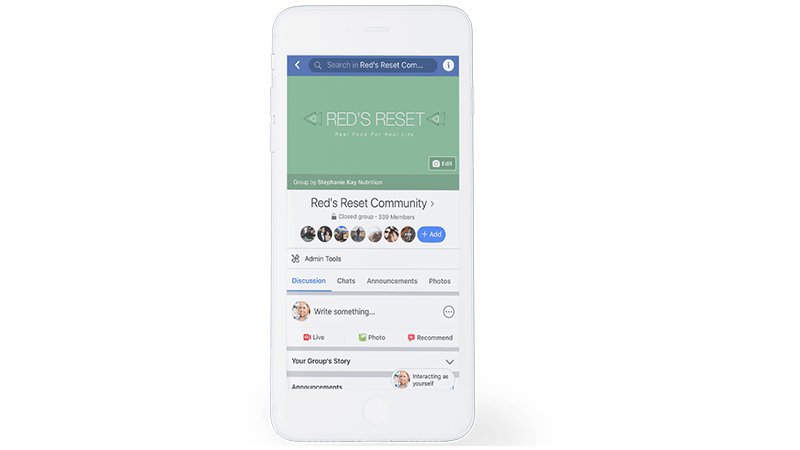 Community Support
As a member of the Red's Reset community, you receive access to a private Facebook group where you can ask questions, share information and support each other during, and long after, the program.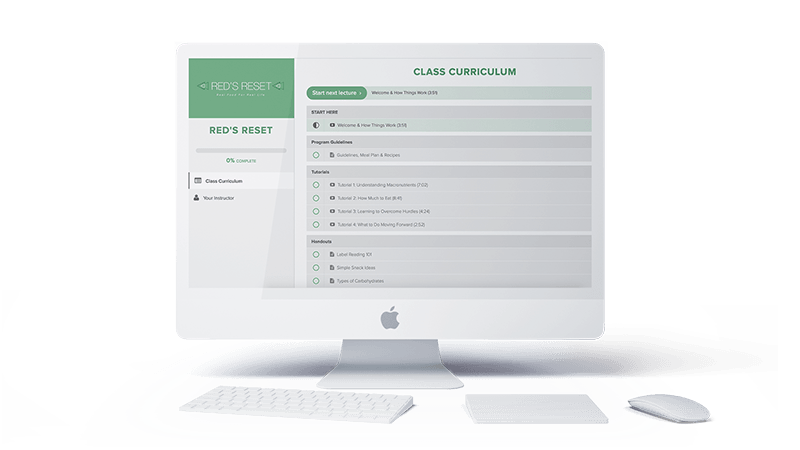 Lifetime Access
The Red's Reset program may officially only be 4 weeks long, but by joining the community you receive lifetime access to the materials, content and information so you can refer back to it whenever you need to.
PROGRAM OVERVIEW
Red's Reset is a three-level program where you choose the level of commitment that works for you! This program can work for anyone, regardless of where you are in your health journey, as it is desgined to be inclusive, educational and fun!
What to eat, what to avoid and why.
How to create balanced meals.
When and how much to eat.
How to maintain habits for the long-term.
NEXT PROGRAM STARTS
Monday, January 6, 2020

"Red's Reset was the missing piece that I needed to achieve my fitness and nutrition goals. I learned soo much. Information was presented in a way that was easy to understand and incorporate into my life. For the first time, I was able to plan and prep meals that were complete and nutritious. I now sleep better and feel more energetic. This program made me feel empowered about my relationship with food in a way that I've never felt before. I am sooo thankful to Red for putting together this amazing program!"
- Amelia B.

"Doing the Red's Reset program was an incredible experience! The program provided me with so much information, taught me why I should eat well and what choices to make to work toward my goals. The wealth of information in the program is helping me make healthier choices all of the time, plus, Stephanie provided so many simple and flavourful recipes that I look forward to making them every day.
My health goal is to lose weight, and I lost 15 pounds during the program and continued to lose more after the program. After completing the program, I am on a healthier life plan and have the tools to continue moving towards my goals with knowledge and support. I cannot say enough good things about Stephanie and her program! She was there to answer questions every step of the way and give me the individual support I needed. Red's Reset has completely changed my relationship with food."
- Courtney B.

"I can't overstate the impact of Steph's reset program on my life. Steph led me to see food (vs."food like products") in a different light, breaking bad habits and building healthy meals, the missing piece of the puzzle for my health and fitness. Steph is super approachable, and her program sustainable long term. Almost a year later: I'm down 50lbs, sleep better, have way more energy, walked a half-marathon, trail-run and look forward to eating healthy food every day."
- Chris P.

"After many failed diet attempts, I've finally broken into a weight range that I haven't seen in 2 years. During the program, I have actually started to enjoy cooking, especially non-traditional food options I wouldn't touch before, and during all of this, I never felt deprived or famished. Not every day is easy, but food seems to be less of a factor in my life and the thought of eating out or buying meals and not bringing food from home is less appealing to me everyday!"
- Sarah H.

"Completing the Red Reset program is one of the best things I've done for my well-being. The program really does teach you how to make real food work and for real life – your life. The flexibility of the online program with access to Steph at anytime via email, the live webinar, video tutorials and the Facebook community really personalizes the program, not to mention Steph's great sense of humour and down to earth approach to sharing her expertise. Thanks Steph for empowering and educating me to eliminate the word diet from my vocabulary and inspiring me learn more and more about real food every day."
- Sandra L.

"Red's Reset was a game changer and an eye-opener! I learned how to eat healthier without compromising on taste or enjoyment of food. Red has accessible and tasty recipes which made food preparation easy! Best of all, I have been able to sustain these changes and stay mindful of how pivotal food and nutrition are to well-being."
- Aysha M.

"If you're looking to feel better, eat healthier and empower yourself with knowledge, look no further than Red's reset program. This program significantly improved my lifestyle and eating habits, and I've been recommending it to everyone I know!"
- Rasha A.

"Reds Reset is a game changer! I learned so much from this program, especially what I considered 'healthy eating' and what healthy eating ACTUALLY is. I learned the importance of making time to cook, grocery shop, meal plan and read ingredients and, most importantly, just how easy it is to do all of those things! I feel confident and happy, and have developed an entire new lifestyle and approach to food. I LOVE this program and recommend it to anyone who will listen. You will not regret it!"
- Amber P.

"Thank you for this great program! I joined the program to enjoy preparing and eating good food again, and have enjoyed making all of the delicious recipes. As I live alone, the temptation to not bother to cook has made me opt for preprepared, convenient choices, so having a meal plan to follow has structured what I buy and the choices I make. As a consequence of the program, I have lost 12lbs without feeling that I'm depriving myself of food. I may have officially finished the program, but it's just the beginning of a new way of looking at food for me!"
- Janice A.
Frequently Asked Questions
I am vegetarian, can I do the program?
Yes! There is so much choice, meat and plant-based, that you can adapt the program to work for you.
I am gluten-free, can I do the program?
Absolutely, all of the recipes in the program are gluten-free or can easily be adapted.
I have food allergies, will I be able to adapt the recipes?
Most recipes are created to be low-allergenic. If you are unsure, please contact Stephanie directly to discuss.
Do I need to follow the meal plan exactly?
Nope! The meal plan and recipes are provided for ideas and inspiration. As long as you follow the program guidelines you will do just fine.
I have kids, are the recipes family friendly?
Absolutely! All of the recipes are created with family in mind and previous participants have had great success feeding their families on the program.
I am going on vacation, can I still participate?
Even more reason to! The program is meant to give you tools for real life, so it's best to do it in real life situations.
Can I drink alcohol on this program?
That's up to you! There are 3 levels to the program; simply choose what works best for you.
What happens if I fall off track?
This program is created to give you the tools to make the best decisions for yourself, and help create a sustainable long-term lifestyle. Nobody eats perfectly 100% of the time (not even me). If you stumble, there is no need to stress over it; enjoy it, accept it, move on and get back on track.
NEXT PROGRAM STARTS
Monday, January 6, 2020
$227
Your Instructor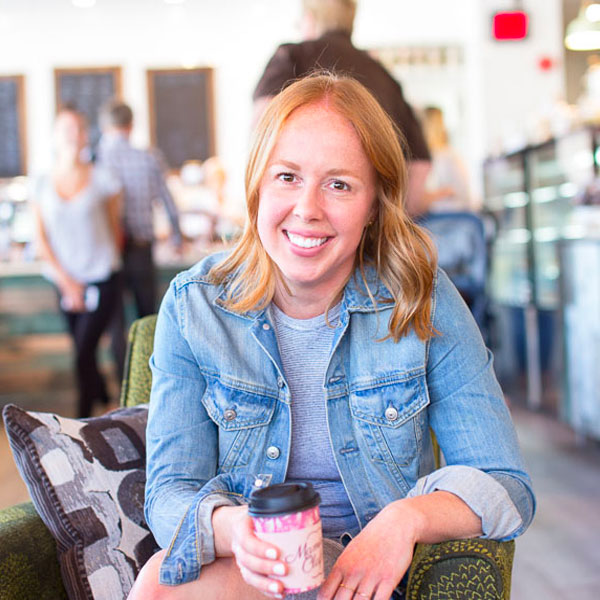 Hey!
I'm Steph, also know as Red, and I am Registered Holistic Nutritionist doing her darnedest to show people how simple and fun eating well can be. I think nutrition can get way too serious, so I do my best to keep things light and fun while still being informative. My goal is to help change the way people look at food and help them create sustainable habits they can maintain.
My philosophy is simple: I believe in real food. No powders, portions or crash diet here, just honest real food that works for real life. The truth is, you don't need to be the next Masterchef in order to eat well, you just to what to look for, what to eat and why. Living a healthy lifestyle is not a one-size-fits-all solution or a quick fix, it is about making a commitment to yourself that you deserve better, and learning how to do so.
My online programs are designed to give you the tools, information and support to disrupt the way you look at food and help you make educated and empowered decisions, for yourself and your health, that you can feel good about.